Top 10 Most Popular Fashionably ill ® Articles ; We're Celebrating 5 Years!
Hooray! Fashionably ill ® is celebrating seven years.  Yesterday, I just emailed readers on my newsletter about the $100 Target giveaway.  (If you're not subscribed yet, what are you waiting for?  Subscribe here and get your free Depression Tool Kit.)  Also scroll down below to see the Rafflecopter so you can enter the contest, which ends on Tuesday, August 8, at 11:45 pm EST.  
TOP 10 MOST POPULAR FASHIONABLY ILL ® ARTICLES:
Why I Started Fashionably ill ®
I started Fashionably ill ® in 2012 when I was working at a mental health nonprofit. I wanted a website of my own where I could speak candidly about mental illness—in particular depression and bipolar disorder.  But I also wanted to talk about chronic pain.  Some of my readers have one illness, but many also have combinations like lupus with bipolar disorder or fibromyalgia and depression.  I didn't see enough people talking about what it's like to
live with both chronic emotional and physical pain.
 I live with bipolar 2, polycystic ovarian syndrome, myasthenia gravis, psoriasis, and asthma. Fashionably ill's motto is "surviving pain with style and humor."  Also as I said in my
first ever blog post
, I gained a lot of weight when I got sick (ten dress sizes in two years) and I wanted to help other people going through drastic changes feel confident.  I sometimes give makeovers to people in the hospital–including readers of this blog.  I am currently filming a pilot for a TV show that follows my makeover of Megan, a woman who beat stage 4 cancer (find more info
here
).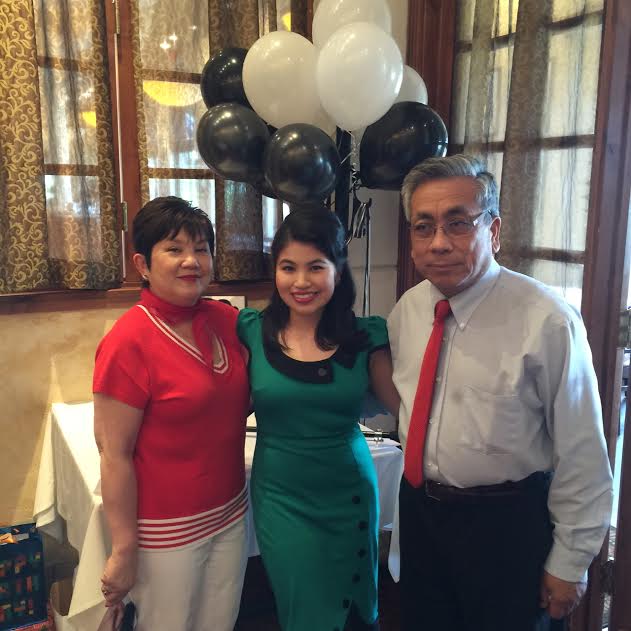 One of My First Fashionably ill ® Articles
Style Lessons From Mad Men's Christina Hendricks (Joan); How To Get The Look
A few years ago, I finally got to live out my Mad Men fantasies when I had the Mad Men birthday party I always wanted!
The Best Part Of My Job: Meeting Readers
Speaking at universities and conferences has allowed me to meet some Fashionably ill ® readers—my favorite part of being an advocate!  This summer, I have been to Santa Cruz, San Francisco, San Diego, and Washington D.C.  My
TEDx Talk,
"How to Get Stuff Done When You Are Depressed,"
just surpassed 800,000 views (link
here
).  The best way to keep up with my speaking schedule and see if I'm going to be in your neck of the woods, is to subscribe to my newsletter
here
.
THANK YOU for being on this journey with me!  Your words of encouragement have helped me through some dark times; I hope I have blessed you as much as you have blessed me.
 Enter the $100 Target Giveaway!
The giveaway runs from Wednesday, August 2nd at 01:00 AM EST through Tuesday, August 8th at 11:45 PM EST.
Good luck!