Myasthenia Gravis Online Resources
There are a lot of great Myasthenia Gravis (MG) resources online.  Continuing my posts for Myasthenia Gravis Awareness Month (see "Top 10 Myasthenia Gravis Articles" I wrote here), I'll be sharing some great resources:  fact sheets, websites, blogs, Twitter accounts, and Facebook pages and groups.  As I described earlier, MG is a neuromuscular autoimmune disease.  I was diagnosed at the age of 24.  I have four other illnesses: bipolar 2, polycystic ovarian syndrome (PCOS), asthma, and psoriasis.
FACT SHEETS
Womenshealth.gov:  This fact sheet describes symptoms, prevalence, and treatment for MG.  
Doctor Tipster:  This resource has helpful diagrams showing how the disease functions (see diagram above of nerve endings, muscle cells, and AChRs).  It also shows pictures of people with MG.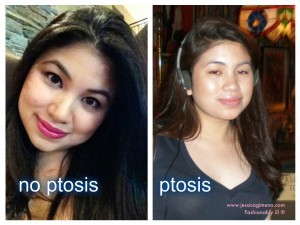 Ptosis Project: Article I did featuring different people, myself included, with and without ptosis symptoms.  Ptosis does not look the same on every single MG patient so I thought it was important to show a variety of pictures.
WEBSITES 
Myasthenia Gravis Foundation of America (MGFA):  MGFA was founded in 1952; their vision is a world without myasthenia gravis.  This volunteer health agency is committed to finding a cure for myasthenia gravis and closely related disorders, improving treatment options, and providing information and support to people with myasthenia gravis through research, education, community programs and advocacy. –
Muscular Dystrophy Association (MDA):  MDA is a great organization dedicated to awareness of all muscular diseases–not just muscular dystrophy.   For six decades, MDA has been helping families living with neuromuscular diseases through advocacy and research.
Wellness Warrior: Website run by author and health coach, Lisa Douthit.  Lisa has MG and lupus.  She also survived three different types of cancer (I know!).  I consider her a friend and mentor.
Conquer Myasthenia Gravis:  Conquer MG was previously known as the Myasthenia Gravis Foundation of Illinois.  They have an informative newsletter you can sign up for in addition to seminars, brochures, and YouTube videos.
BLOGS
http://www.ihaveheardofmg.com/ : Run by several people who have MG including friends of mine, Tyler and Rebekah (see my interview with Rebekah Dorr here), this website is a great comfort to people fighting MG
Women With Myasthenia Gravis (WWMG):  This excellent blog features stories of different women who are fighting MG.  Debbie Norman is the Founder and Director of WWMG.
elizabethanne44.tumblr.com:   This blog follows one woman's journey with MG and her drive to live life to the fullest despite this disease.
kaitmasters.wordpress.com:   An artistic look at life with illness, one I appreciate as a painter.  Kait writes, "Through many years of struggling with a disabling illness, the act of creating became one of the most important parts of my treatment. My illness has informed my worldview and…artistic voice. I am particularly interested in the interplay between strength and fragility, permanence and transience, ambiguity and certainty.
TWITTER
@boovicious:  Book of Boovicious is one of my good friends who has MG.  She's a fierce woman who has had MG since she was 16-years old but she's never let decades of MG get in her way.
@MGAWPA:  Myasthenia Gravis Association of Western Pennsylvania and I follow each other.  MGA of WPA tends to the medical, social, and emotional needs of all persons affected by Myasthenia Gravis and also disseminates educational information.
@mgireland:  MG Ireland and I follow each other on Twitter.  They are located in Dublin.
FACEBOOK
ArT and MG:  This is a closed group (you can ask to join) for people with MG or any chronic illness.  They offer art activities geared towards surviving MG.
F U MG:  A great group with over 1,000 members.  I've learned so much about MG from meeting people here.  This group allows people to speak honestly without judgment about life with MG and often takes a humorous approach to survival.
Myasthenia Gravis Unmasked:  This community page is very inspiring.  It's run by my good friend and fellow MG warrior, Rebekah Dorr.  She works tirelessly for awareness and finding a cure.  Like Fashionably ill, it is an open page.
Myasthenia Gravis Won't Stop Me!:  This is a casual, "drama-free" place where MG patients come to talk and offer each other support. It is a closed group; you must ask to join.
Myasthenia Gravis Sisters:  Women's health issues often intersect with MG.  There are questions I feel uncomfortable asking in MG groups that have both genders (having PCOS and MG is complicated!).
And of course, this blog is on Facebook (and instagram and Twitter!).  Fashionably ill is about surviving pain with style and humor.  I'm all about creating awareness of any chronic illness and I encourage readers to share their views on Facebook.  Soon I'll be starting an interview series with readers that want to share their stories.  If you're interested in sharing your story (with any illness), leave a comment below.  "Like" us on Facebook: https://www.facebook.com/fashionablyill 
–Your Stylist, Jessica Gimeno